ADHD Program
ADHD Program - What You Need to Know
Behind the Wheel With ADHD is a program designed for professionals to use with their driving students who are struggling with developing necessary skills to drive competently because of deficits in their executive functioning skills. There is no other program like this currently available to address the special risks associated with ADHD and driving.
Call 916-485-5779 for further information.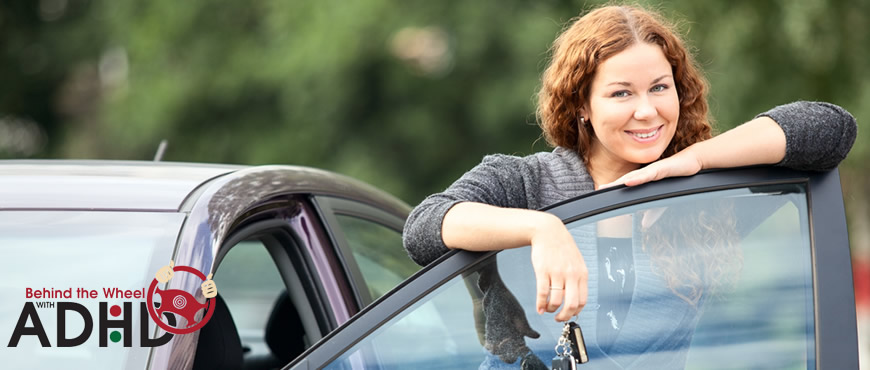 We also assist you in taking the driving test at DMV.
Program Includes
Program Includes:
Online Drivers Ed
21 Hours In-Car Driving
DMV Drive Test
Teen ADHD Video
Parent ADHD Video
Should I take this program?
This program is designed for students who are diagnosed with ADHD and ADD.
Can I signup and pay online?
Yes you can. Click on the Register button. You can also securrely signup and pay for the course.
Any other questions?
If you have any other questions please call our office at
916-485-5779
Program Covers
Course includes:
Executive functioning skills of the brain
Background knowledge about the connection between the brain and behavior that specifically impacts driving skill: Impulsivity; Distractibility; Inattention
How and why to use effective external tools to compensate for what ADHD and other challenged students cannot do themselves
The maturational lag common in ADHD teens and how this lag directly impacts driving performance
ADHD teens need a longer training phase; we provide a recommended GDL for instructors to share with parents and create an awareness for the need for extra time before license
Impaired Behaviors and How they Mimic DUI: important information to empower the new teen driver to handle situations where police may stop them due to driving behaviors caused by their ADHD.
Enhanced Drivers Log for ADHD students
Impact of stimulant medications on ADHD drivers; how missing a dose can impact driving skill and recommendations for dealing with this matter with parents
Information on the newest technology available for mitigating risks associated with texting and cell phone use and other things that contribute to distracted driving
The process of getting a driver's license is a long journey attainable only with the support of Meristem staff in partnership with the Bond Driving School as well as equipment and materials such as vehicles to practice skills during training sessions
Testimonials from families and students who have benefitted from the driving course
Before meristem I had a driving permit, but I didn't feel comfortable to drive on a major road yet, let alone a major highway. When I heard about the driving program, I was looking forward to being a part of that. Within the first week, I started driving on major roads, and the second week I drove on a highway. The driving program helped me get the confidence to drive without being nervous. As I already had a permit before meristem, Bond did most of the work to help me on the path of getting a license, which I currently have. I would like to really thank Bond and John for helping me through this process. I highly encourage that anyone at meristem go through the on campus and Bond program. I definitely benefited from this program being set up, and I believe that many other students will benefit from this as well.
Zachary Roberts
The driving program has helped support me in driving not just effectively, but carefully. They were so calm and patient. Thank you so much John and the rest of Bond Driving as well.
Peter Lee
Peter's development challenges while growing up caused him to first avoid and then insist that he never wanted to drive. Instead he developed skills biking so that he could gain the independence he craved. However, as he matured he started to see the benefits of driving but still had fears that he might not be able to succeed. Slowly, he let down his resistance. Last summer after staring at an online course for months, he found motivation to plow through the course and get his permit. When Meristem teamed up with Bond Driving this year, he was motivated and ready to go. The experience has helped him get a sense of independence and greatly helped him in his journey. He can still use plenty of practice while at Meristem and would benefit greatly from the ability to use a car.
Peter Lee's Family