***Please note - gloves are NOT required while driving***
About Bond Driving School
WHY IS BOND DRIVING SCHOOL THE LARGEST IN NORTHERN CALIFORNIA?
Bond Driving School is the oldest and largest driving school in Northern California. We've been around since 1962 and helped many thousands of people like you and your children get their driver's licenses and go on to become safe, courteous and successful drivers. It warms our hearts when people tell us their family has three generations of drivers trained by Bond.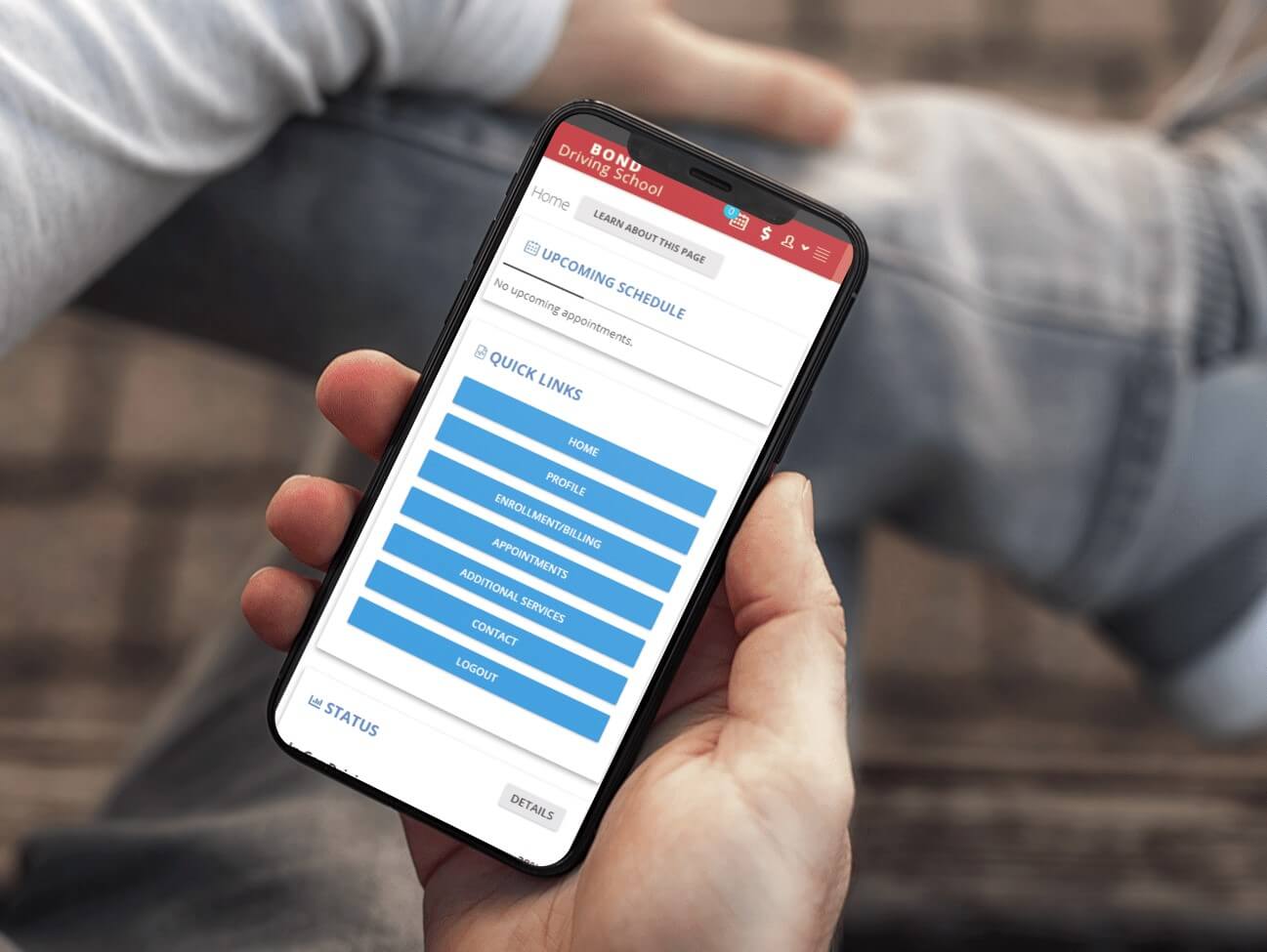 Bond Driving School Now Offers
FREE DRIVERS EDUCATION
Testimonials
PSA for my fellow folks with disabilities! Bond is THE place to go to learn how to drive with hand controls. First, they offer two vehicles for people with disabilities: one is a red Prius with hand controls and the other is modified van, should you need to drive from your actual chair. And, they have EIGHT different models for controls, so you can find the one that works with your ability level. Second, John is a phenomenal driving instructor. He is very calm and collected. Never gets impatient. Never raises his voice. Is always willing to explain and answer questions. He never made me feel bad about any mistakes I made, no matter how many times I made them. He was never condescending. And he is hilarious! A great person just to converse with when your lesson isn't filled with driving talk. I got my license with 18 hours of instruction and I couldn't be more thankful to Bond for helping me make that happen!
Katie L., Sacramento, CA
I wanted to work on getting my driver's license as soon as possible in Feb, while most surrounding driving schools told me I had to wait until April, I found bond driving school who said they can take me right away. Here I am with my driver's license at mid march, i couldn't practice at home because I don't have a car. After five 2-hours lessons, so I've only been driven 10 hours in my life, I passed my driver's test. Thank to my instructors who are so brave and willing to risk their lives riding with me:P The desk people was really responsible and kind.
Yingni W., Citrus Heights, CA
We got a great deal since I have 2 drivers in the house. My daughter did well with her classes and still practicing before her test. I do appreciate the calls when things do happen with their drivers. My son has had an interesting time so far. They moved up his 1st appointment. The second just got changed from 1 day to another. Thankfully the same week. Like I said it's been different with both kid's in their program. I do appreciate the calls regarding when things happen, but maybe make phone calls before the drive. Overall it has been good.
Julie J., Citrus Heights, CA